Police petition demands fast-tracked response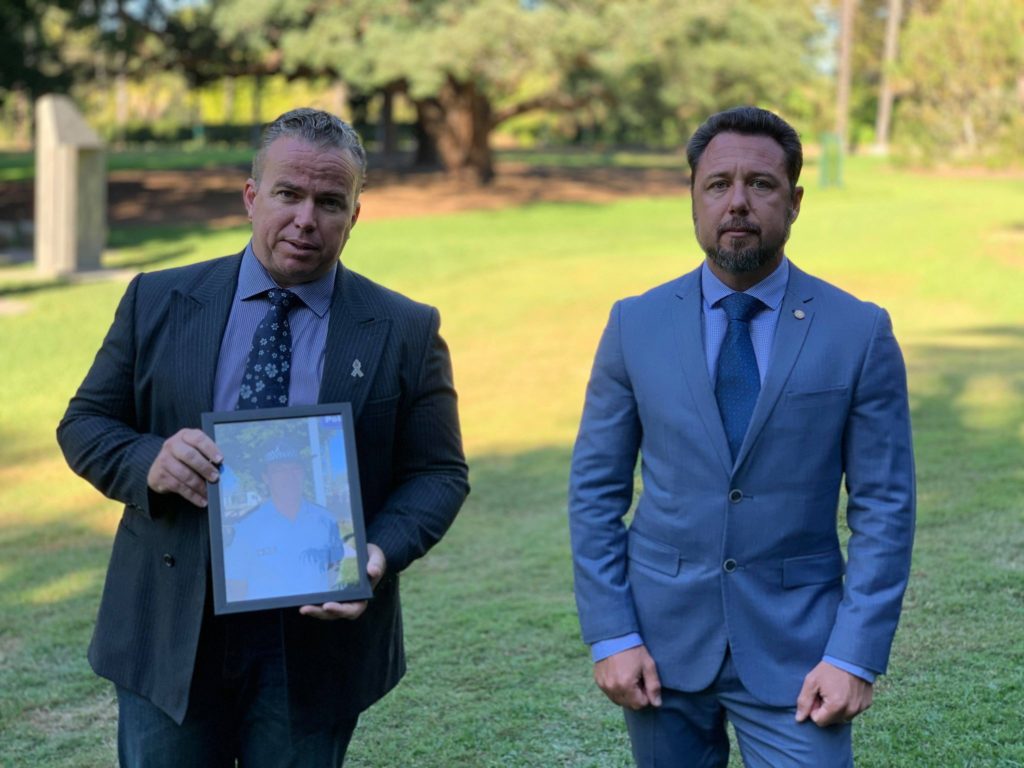 HINCHINBROOK MP Nick Dametto has called on the State Government to fast-track their response to a parliamentary e-petition that would give proper recognition to police officers who have died by suicide after it was tabled this morning.
Mr Dametto said with the government going into caretaker mode on October 6, Police Minister Mark Ryan should prioritise his response in order to give families of fallen officers a "definitive answer".
"Once a petition is tabled in parliament, it is assigned to the relevant government minister for a response within 30 days. However, there is a risk here that we may not receive one in this timeframe once the government goes into caretaker mode on October 6, ahead of the election on October 31. If that happens, we'll have to wait until after the election when the next government is sworn in," Mr Dametto said.
"In my view, that's far too long and the families of fallen officers deserve an answer on this important matter in this term of parliament.
"The petition is asking for something very straight forward from the government – accept the recommendation of the Queensland Ombudsman and enable consideration on merit of serving police officers whose loss of life can be attributed to suicide added to the Police Honour Roll."
The petition, which Mr Dametto sponsored, was launched by local resident Steven Isles, who lost his father, Senior Sergeant Michael Isles, in the line of duty more than 10 years ago.
"After an investigation spanning 21 months, the Ombudsman found that the blanket prohibition by the Queensland Police Honour Roll criteria to exclude from Police Memorial recognition police officers who were deemed to have died by suicide is discriminatory," Mr Isles said.
"This is a matter that should be resolved before the Queensland Government is dissolved on 6 October and it is timely for a resolution in light of Police Remembrance Day occurring on 29 September."
Mr Dametto said he understood at least 13 other Queensland officers may also qualify to have their names included on the Queensland Police Roll if the policy is changed.
"The government should do the right thing and grant these families the right to have their loved ones recognised on the Police Honour Roll," Mr Dametto said.
"We as a society owe them that much."
To view the e-petition, click here.