FIGHTING FOR
MORE IN

HINCHINBROOK
Who is Nick Dametto?
Nick Dametto is your State Member for Hinchinbrook, dedicated to serving his local community and delivering for the region.
Nick is passionate about the issues that matter to North Queenslanders and will always fight for their fair share.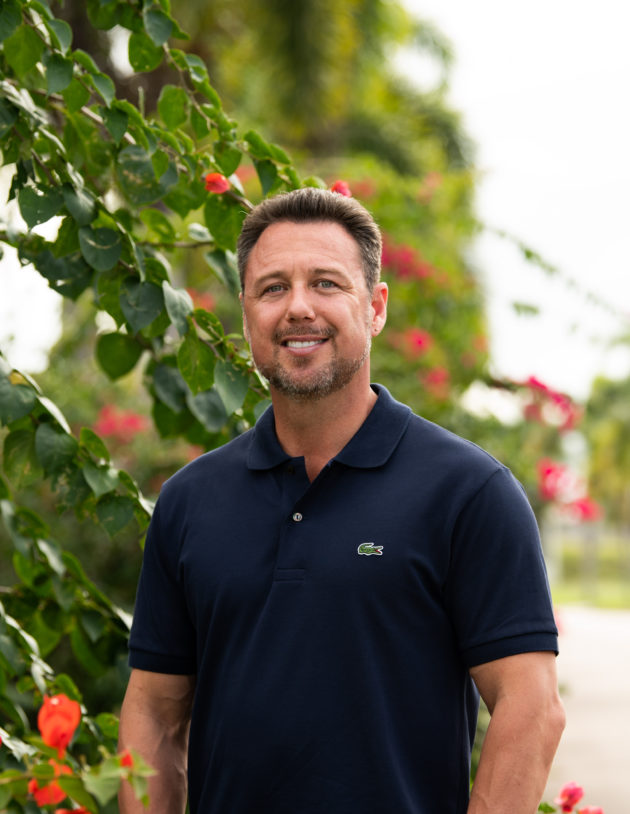 READ ABOUT THE ISSUES

Fighting for Regional Queensland
Mr Dametto won the seat of Hinchinbrook at the 2017 Queensland State Election. Tackling youth crime, attracting jobs and investment to the region, Port Hinchinbrook normalisation and fighting for North Queensland's farmers are just a few of Nick's passions.
READ MORE ABOUT ME
Parliament Question Time. 🤠⚜️

Today I asked a question on notice on behalf of the state lease land holders across Queensland who are frustrated with the current paper mail out billing system.

With so much money being raised by the Department of Resources it's timely that they invest in bringing their archaic billing system up to speed for those wishing to receive their invoices online or via email.

Nick Dametto MP. ... See MoreSee Less
Katter's Australian Party stages eleventh-hour bid to save Seafood Labelling Bill 🎣🐟

This morning the KAP MPs and seafood industry representatives rallied outside Queensland Parliament in a last-ditch appeal to the Palaszczuk Government to overturn its rejection of the no-brainer, pro-Aussie seafood labelling bill, ahead of its debate tonight.

The KAP's Food (Labelling of Seafood) Amendment Bill 2021, which would bring dining outlets selling seafood in line with the retail sector and enforce country of origin labelling, is expected to be voted down tonight "beyond any logic".

The simple change to labelling could mean increased demand for local seafood, meaning more local jobs, more money for local business, and more growth for Queensland and Australian businesses.

I'm a proud Queenslander and Queenslanders should be proud about the product that's produced right here in Queensland, whether it's farm fresh or whether it's coming from wild-caught – seafood across Queensland is some of the best you'll find across the world.

Nick Dametto MP ... See MoreSee Less
Well done boys The real problem is Annastacia Palaszczuk MP and Fisheries Minister Mark Furner are trying to shut down sustainable QLD fisheries so there won't be any left to label 🤦🏻‍♂️ They seem to want us all to eat pond scum imported aquaculture rubbish 🤮 instead of sustainably caught QLD seafood
I use to work on Commercial fishing boats as a you g fella back in the day , And I must say there were so many Family run in own trawlers and fishing boats not only in Queensland but around Australia many years ago. And families prospered for the long and sometimes dangerous conditions away from home , also employing many people along the way. Now with the increase of imported Seafood and Seafood products I have seen the industry suffer immensely, Not only have families suffered from closing the doors to the family business, but also Australian run in Australian owned companies shut down because of overseas imports. Maybe if the government adopted this KAP bill for labelling an Australian product and or where it was caught and sent from maybe more Australians would buy Australian seafood to put on their table other than 💩 (poo) pit overseas grown products !!!!! In return this could quite possibly bring back the Australian seafood industry to wear it once was. #Whitsunday #proserpine #whitsundaysqld #mackay #airliebeach #whitsundays #australianseafood #seafood #labeling
Good work Nick I swear Kap is the only party that cares about the little people
I actually believe this state govt isn't actually for the ppl of the state except when it means they get more money from certain big projects which make them look good by creating jobs which is cool but why is this amendment so hard all through thier forced lock downs etc we get shop local etc now I don't eat seafood but honestly it's not that hard to have a tag say made in qld, produced in qld or grown or caught in qld if its good enough federally should be good enough for the state I am proud to be qlder but not so much of this state govt
I think everyone is getting the picture it was a controlled and planned demolition. ALL IN THIS TOGETHER politicians and media are due for some accountability
🤠 Opinion:

Isn't it interesting on one hand the Federal and State government continue to push us towards electric vehicles all while they are more than happy to take our money when it comes to the reintroduction of the fuel excise tax coming on the 1st of September.

Queenslanders are hurting as the cost of living continues to rise with no solution put forward by the incoming Federal Government in their first 100 days.

If the Federal Government has no way of reducing the cost of fuel at the bowser then they need to bite the bullet and extend the excise exemptions.

Whilst halving the fuel excise tax has so far cost the government around $3 billion, what good is the other 50% of this tax if people can't afford to get to fill up their vehicles to go to work?

Nick Dametto MP. ... See MoreSee Less
And why are we paying excise tax at marina bowsers when we don't use roads
Great to see people sharing opinions because they want to take that away from us too....
Does this mean they are reinstating fuel tax credits?
ah yes but our 'trusted' leader has given workers a $40 a week pay rise what that insect doesnt realise is that the employer has to find that extra $40 and to do that he will raise the cost of goods and services,so he actually raised the cost of living not reduced it by doing that!
Your doin a good job Nick, keep into them 👍
That's what we reckon as well Nick
Well said. Yes, I work at one petrol station for Woolworths and we don't have any control over whether the price goes down or up it's our headquarters back in the city that let's us know of the pending fuel price change.
Why is diesel so much dearer than unleaded when it's cheaper to make ? Hope you put that question to them Nick Dametto MP
Isn't the Reinstating date the 28th September?
Well said Nick Dametto MP.. Have you also noticed the hike in chicken necks. One week $4.50 the next $7 .. all I can say is Come Lord Jesus Come .. people wonder why there is so much crime in our Towns..
This is how smart our gumment is
What are they going to do with all these batteries from these you beaut electric cars.
Nick not sticking up for any government but reality is if we need this excise kept down to existing levels then other taxes and excises probably increase to pick up the slack. The Government has to come up with a sustainable solution regardless of politics. Me not looking forward to a 22c a litre jump in the price of fuel for sure as a pensioner will hit hard to digest
When everyone has an electric vehicle and they plug it in to charge. What's the load on the network? Perhaps someone could answer that?
Nick Dametto MP ask them the question no one has answered yet ,how will pensioners, low income families afford one
Nick Dametto MP their should b a royal commission into every government in this country ,their all corrupt
It's going to go back where people were making bio fuels out of used cooking oils , similar to diesel . A fuel cell that very versatile so it can combust , ethanol and other oils
Very interesting I just heard that coles and Woolworths have made billions in profit 😡😡😡😡
What's the solution? Do you want the excise to be halved for longer?
People remember when this happened.! Think long & hard.!
Load more