KAP: Adult penalties the only option for irremediable youth offenders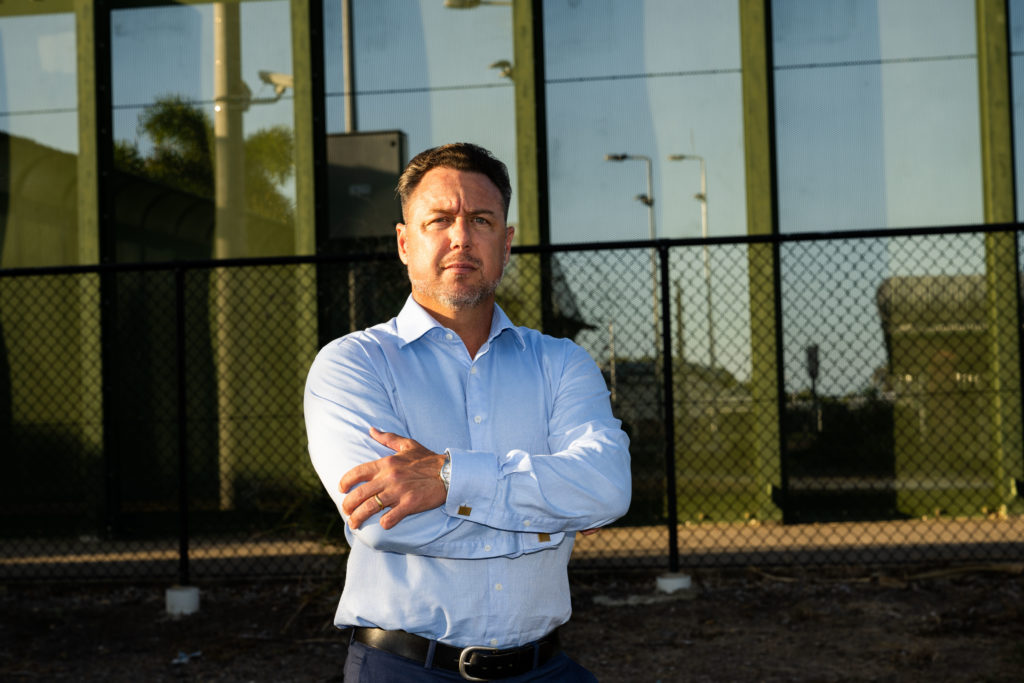 4 July 2023
Violent and cold-blooded youth offenders who commit vicious and callous crimes should be punished to the full extent of the law and the Youth Justice Act should have no application in that process according to Katter's Australian Party (KAP).
Recently in Brisbane, a gang of four or five masked males carried out brutal and violent robberies that involved the stabbing of three men as they exited licenced venues in Fortitude Valley. Police apprehended a 17-year-old male in relation to the attacks however the remainder of the group were yet to be arrested.
Hinchinbrook MP and KAP Deputy Leader, Nick Dametto said youths committing these types of premediated and deliberate crimes should never be afforded the leniency that arises under the Youth Justice Act.
"When everyday people are simply going about their own business, whether that be in their own home or out and about on the streets, youth offenders who intentionally cause harm to those people need to feel the full brunt of the law if there is going to be any chance of keeping the community safe," Mr Dametto said.
"The provisions of the Youth Justice Act make it impossible for the courts to impose penalties on youth offenders that are proportionate to the crimes committed.
"Victims suffer the full force of the consequences of crimes committed against them, yet we have a State Labor Government that is committed to protecting the 'rights' of the offender. This is downright disgraceful and offensive to victims and their families."
Mr Dametto said KAP's Relocation Sentencing Policy was still the Party's number one youth crime policy and should not be confused with the range of further youth crime measures being called for.
In addition to Relocation Sentencing and serious youth offenders being tried and penalised as adults, KAP is calling for mandatory minimum sentencing (in the form of Relocation Sentencing) for youth offenders convicted of unlawful use of motor vehicle, burglary and break and enter.
"Here at KAP we have been calling for Relocation Sentencing which would form part of the Youth Justice Act and give the courts an alternative sentencing option for youth offenders convicted of less serious crimes.
"Less serious crimes would include offences such as car thefts or robberies where no actual physical harm has been committed against another person.
"When it comes to callous crimes, rehabilitation is not a likely option and for that category of very serious offenders, KAP believes the only way to protect the community is for the Youth Justice Act to not apply and for those offenders to stand trial and be sentenced as adults.
"Later this term KAP will be introducing our Youth Justice Amendment Bill that will seek to have youth offenders who commit particularly serious offences, dealt with as adults.[1]
"We have been listening to the community and everything KAP is calling for is what we hear from our constituents on a daily basis. Neither the LNP or Labor have the courage to stand up for the people who voted them in but KAP has no issue standing up for what is right and just."
-END-
[1] List of offences that youth offenders should be dealt with as adults:
Section 302 and 305 (Murder)
Section 303 and 310 (Manslaughter)
Section 306 (Attempt to murder)
Section 307 (Accessory after the fact to murder)
Section 313 (Killing unborn child)
Section 314A (Unlawful striking causing death)
Section 317 (Acts intended to cause grievous bodily harm and other malicious acts)
Section 320 (Grievous bodily harm)
Section 320A (Torture)
Section 321 (Attempting to injure by explosive or noxious substances)
Section 328A(4) (Dangerous operation of a vehicle)
Note— Dangerous operation of a vehicle causing death or grievous bodily harm.
Section 349 (Rape)
Section 350 (Attempt to commit rape)
Section 351 (Assault with intent to commit rape)
Section 352(2) or (3) (Sexual assaults)
Note— Sexual assault in circumstances for which the offender is liable to imprisonment for a
maximum of 14 years or life.
Section 409 and 411(2) (Robbery)
Note— Robbery in circumstances for which the offender is liable to imprisonment for life.