Ingham Hospital's Maternity Services need support not bypass
4 September 2023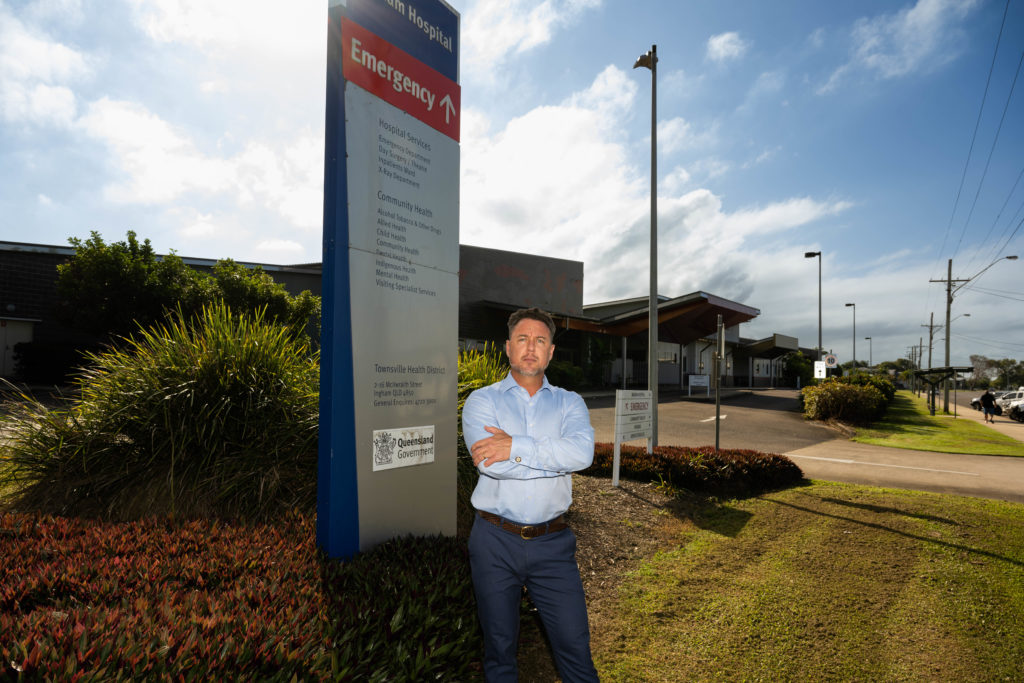 Queensland's healthcare crisis intensifies after the decision to temporarily suspend Ingham Hospital's Maternity Services in the coming months becomes reality.  
Expectant mothers due to give birth in Ingham will be transferred to Townsville during times of bypass due to doctor shortages, planned staff leave and ongoing recruitment issues. Ingham Hospital's Maternity Services will operate on a two-week here and a four-week there basis.  
The Hinchinbrook MP stated that he wasn't for any type of temporary bypasses however he respects the reasoning to protect Queensland Health's employees' own mental health and wellbeing. 
"Ingham Hospital's Maternity Service employees are experiencing burnout, fatigue, and stress due to a lack of doctors available or qualified to deliver babies locally. I understand that we need to manage these temporary bypasses to ensure we don't lose these valuable people while still putting the health and safety of our mums and bubs first," Mr Dametto said. 
"I have been engaging with the Townsville Hospital and Health Services (THHS), our local midwives and expectant mothers to listen to their concerns and invaluable suggestions. During my discussions with these stakeholders, solutions have been put to me that may ease the burden on maternity services at the Ingham Hospital and reduce or eliminate the need for Ingham to go on bypass.  
"I have put forward these three suggestions directly to the Health Minister, the Hon. Shannon Fentiman, the first being temporarily redeploying Queensland Health employees from Townsville to Ingham to fill shifts and short falls in staffing. This is really a no-brainer and would be the most efficient and cost-effective method while continuing to put our expectant mothers first.  
"I do the drive between Ingham and Townsville four times a week along with many other commuters, if there's a short fall in staffing and gaps need to be filled the Townsville Hospital Health Service should be deploying doctors where necessary not convenient. Ingham's expectant mothers' must be afforded the right to health care in their hometown by supporting their antenatal and postnatal care. 
"Secondly, is the call to support midwives to travel with their expectant mothers for birth to preserve the continuity of midwifery care relationship. This leads to better outcomes for mothers and babies and isn't a significant cost to health system. 
"Lastly, reviewing the Clinical Services Capability Framework; currently the Ingham Hospital is classified as a level three. I'm not interested in downgrading our local hospital, but if the Ingham Hospital was classified as a level two on temporarily basis when bypass would usually be enacted this would mean that the Maternity Service could only deliver natural births but stay open. This may not be the most ideal solution, but it has been suggested by some in the industry. 
"I have the upmost respect and gratitude for our Ingham Hospital maternity team but now it's time for Queensland Health to get creative and come up with a solution. Birthing must be available at the Ingham Hospital 24/7 and mothers should continue to receive antenatal and postnatal care locally, I want babies born in hospitals not ambulances. 
"I have been informed that midwives reviewed their expectant mother's due dates and attempted to work the bypass around these dates. With that being said, we all know due dates are not certain so some patients will be affected by the upcoming months of temporary bypasses. 
"I would like to take the opportunity to thank the Queensland Health staff and our expectant mothers for their patience and understanding during this time. But now the ball has landed squarely in the Minister's court, now is her chance to prove this is not just another case of bad Labor." 
Expectant mothers and industry representatives have been encouraged to contact the Hinchinbrook Electorate Office to express their concerns so that they can be directly passed on to the Minister for Health. 
-END-