Hospital upgrades a step closer with business case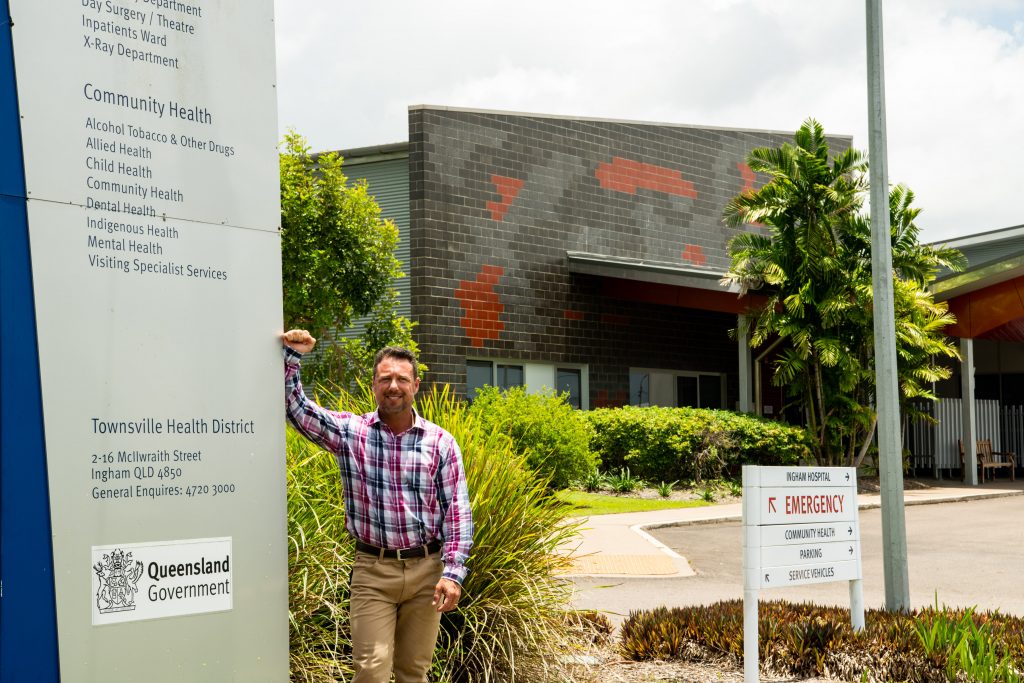 HINCHINBROOK MP Nick Dametto has revealed much-needed upgrades to Ingham Hospital are a step closer to reality after the finalising of key planning documents by Townsville Hospital and Health Service (THHS).
THHS's proposed "COVID-19 Recovery – Proposed Infrastructure Program" estimates Ingham Hospital will need $5.2 million for renal services, $3.6 million for a CT scanner and $1.1 million for an upgraded emergency department, plus an additional 15 per cent contingency funding for each project to account for post-COVID market conditions.
Mr Dametto said the fact the hospital upgrades had been costed proved THHS "was serious about delivering these projects for the benefit of residents in the Herbert River District".
"We now have what is essentially a business case ready for the government to give the green light," he said.
"The Ingham Hospital Community Advisory Committee and the wider community's relentless efforts in lobbying for these services, such as dialysis, are now paying off and I will continue to work with all stakeholders to see these projects come to fruition."
THHS estimates all three projects could begin construction as early as the middle of next year, once the government approves funding and planning and procurement is completed.
Mr Dametto was also encouraged by THHS's Economic impact Assessment for construction of projects, which estimates an output of $16 million generated (gross value of goods and services transacted) and the creation of 49 direct and indirect jobs through flow-on activity.
"Not only will Hinchinbrook receive better health outcomes with these proposed upgrades, but it will deliver an economic boost at a time when our economy has been impacted by COVID-19," he said.
"The State Government needs to be doing all they can to progress projects like these as a matter of urgency. Renal services, a CT scanner and a modernised emergency department are a necessity to deliver the health outcomes expected by people living in Hinchinbrook Shire."
Hinchinbrook Mayor Ramon Jayo said council was pleased that THHS had acknowledged the need for upgrades at Ingham Hospital, such as a renal facility.
"The quality of life of our patients who are quite elderly, having to travel back and forth to Townsville all the time, is significant," he said.
"The other issue is that because of the difficulty these patients have with the constant travelling, we find some people do leave town and also migrate to Townsville."
Cr Jayo urged to State Government to have a "close look" at Hinchinbrook Shire's circumstances.
"There is quite a demand here considering the age of the people who are necessitating it. I think these upgrades should be prioritised for the health benefits of our constituents," he said.
"We have to ensure a quality of life for our residents who are suffering so if there's anything we can do to ease that burden by improving their health outcomes, then the government should be strongly considering this proposal."