Energy price hike leaves Queenslanders out in the cold: KAP
2nd June 2022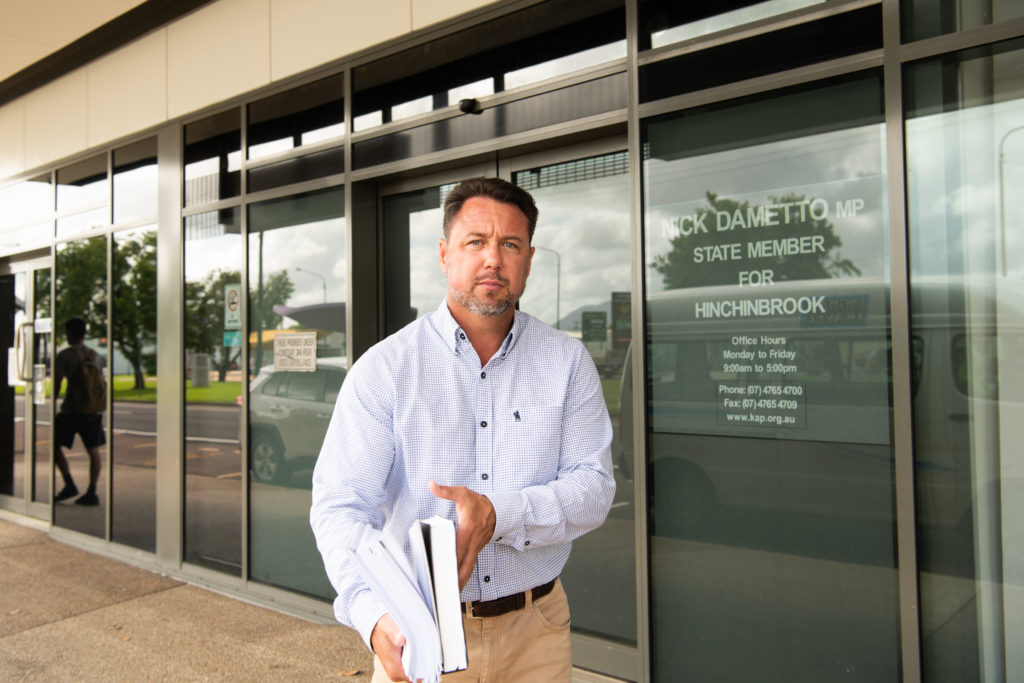 The newly-elected Albanese Federal Government must immediately implement an energy reserve policies to provide reprieve to all Australians being crippled by rising power prices, Katter's Australian Party (KAP) Deputy Leader and Hinchinbrook MP Nick Dametto has said.
Mr Dametto, who has been fielding concerns from North Queenslanders regarding the inevitable electricity price hikes, said Australia's energy crisis was the consequence of government policy failures and the public and private sector's obsession with artificially growing the renewables sector.
He said the demonisation of coal and gas, which Australia boasts an abundance of, had proven to be fruitless as the global demand of both commodities had skyrocketed in recent years.
"The price of coal and gas is on the rise, it's a basic supply and demand scenario. Australians should be enjoying the cheapest commercial and domestic electricity prices in the world but instead the Labor State Government in years gone by traded all that for a cosy relationship with the coal and LNG multi-nationals who have benefited from lucrative royalty deals.
"Coal is far from dead, and gas exports continue to do extremely well – Australia exported 171 million tonnes of coal in the 2020-21 financial year and 80.9 million tonnes of LNG.
"Any government with half a brain would see reason in mandating an off-take that's not subject to the world prices to fuel our publicly-owned electricity generators.
"If the Federal Labor Government were fair dinkum in reducing the cost of electricity, they would concede that these free-market ideologies are working against the best interests of the nation.
"A national energy reserve policy is necessary. Unfortunately, I believe they will do nothing other than blame coal and gas for all our problems as they follow the renewable energy rabbit down the hole."
Mr Dametto accused the Palaszczuk Labor State Government of trying to distract Queenslanders by providing them with a one-off $175 Cost of Living Rebate that will be applied to their power bills, whilst failing to address the heart of the current crisis.[1]
"It's the start of Winter and, as many Queenslanders weigh up the $175 rebate and their future power costs, most have said they feel left out in the cold," he said.
"The cost of living is affecting all Queenslanders and increased electricity prices are only going to add further financial stress to us all – our nation is sitting on the answer: cheap fossil fuels and the government has the power to access it.
"With power bills expected to increase by 9.2 to 21.6 per cent the State Labor Government needs to provide more support than just a one off $175 rebate.
"I question though: is Labor doing all they can to lay the blame at the feet of coal and gas to further their renewables crusade?
"It seems ludicrous to think our governments would be willing to send a nation to the wall on net zero emissions target when Australia barely contributes 1.5 per cent of all global emissions"
Townsville-based economist, Colin Dwyer, said on Tuesday that the Queensland Competition Authority (QCA) released its cost determination for regional customers subject to energy market regulation, which revealed price hikes which would see a typical annual cost for households rise between $119 to $1409.
"Is the $175 rebate for Queenslanders' enough?  Is it a short-term solution to a long-term challenge? Mr Dwyer questioned.
The QCA Regulated retail electricity prices in regional Queensland 2022-23 final determination report stated that typical customers on the main residential tariffs (tariffs 11, 31 and 33) are expected to pay around 9.2 to 21.6 per cent more for their electricity in 2022–23.[2]
The report claimed the increase in energy costs were driven by higher wholesale energy costs and increased gas and coal prices.
– ENDS –
[1] https://statements.qld.gov.au/statements/95213#:~:text=Queenslanders%20will%20receive%20a%20%24175,without%2C'%20the%20Premier%20said.
[2] https://www.qca.org.au/wp-content/uploads/2022/05/main-report.pdf