DAMETTO WELCOMES MINISTER TO CLUB OF SHAME
25 August 2021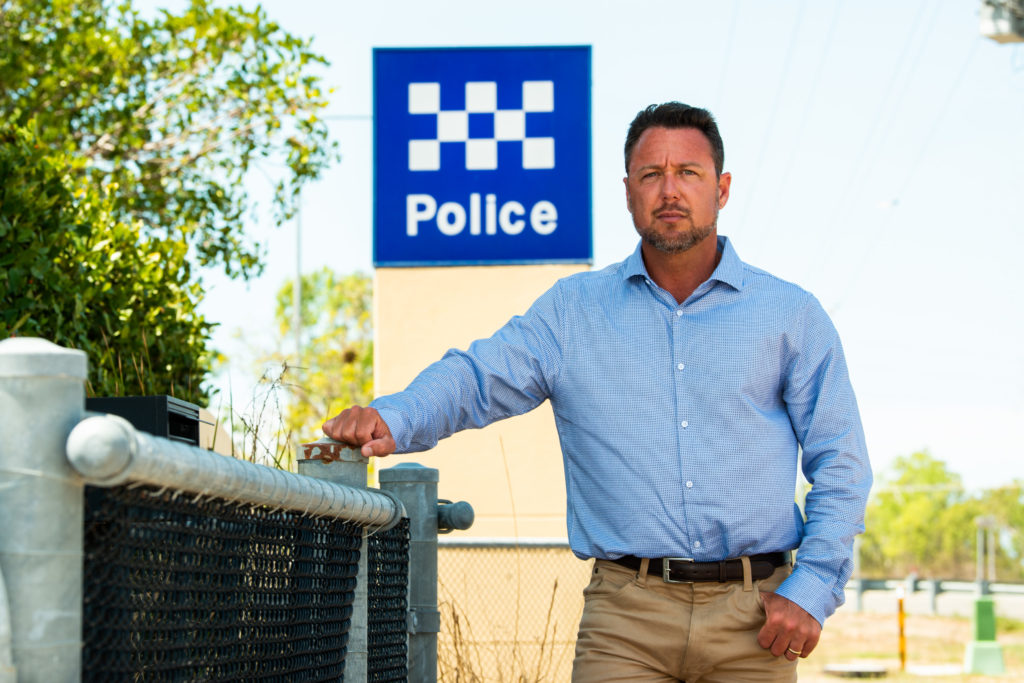 Katter's Australian Party Hinchinbrook MP Nick Dametto has welcomed Queensland Youth Justice Minister Leanne Linard to the unenviable club of representing an electorate whose postcode is considered one of the "least safe suburbs to live" in the state due to rising crime rates.
The Member for Nudgee's 4014 postcode (Nudgee), in north Brisbane, was listed by insurance giant Budget Direct as the 310th least safe community to live in Queensland, out of a total of 372.
Last year it was considered safer, ranked at 272nd.
The least safe community to live in according to the ranking, which is based on 'Unlawful Entry' and 'Other Theft (excluding Unlawful Entry)' events from 2017-2020 property crime data, was 4830.
The 4830 postcode covers the Gulf communities of Doomadgee and Burketown among others, which is represented by the KAP's Leader, Robbie Katter.
All Townsville suburbs have been ranked among the most crime-affected in the state, with the 4812 postcode labelled the second most dangerous place in Queensland behind Doomadgee and surrounds.
Topping the charts for Townsville, 4812 covers Hermit Park, Mundingburra, Pimlico, Currajong, Gulliver, Hyde Park and Rosslea.
The insurance giant reported 577 crimes per 1,000 households in the area and as a result, it was ranked 371st for safety.
All of the Townsville region's suburbs were ranked in the top 20 worst postcodes, however Hinchinbrook fared slightly better with 4818 (Bluewater, Bohle, Burdell, Bushland Beach, Deeragun, Mount Low, Saunders Beach and Toolakea etc.) coming in at 303rd and 4850 (Ingham, Lucinda, Halifax etc.) ranked at 67th.
Mr Dametto said increasingly brazen and violent property crime, most often committed by lawless juveniles, was a problem right across the state.
He said while the KAP would not oppose the Opposition's policy on youth crime, which was to "re-introduce breach of bail as an offence", it fell well-short of fixing the crime crisis.
"In this limited approach there is no focus on rehabilitation and, although it takes offenders off the street in the short term, it will only result in the same revolving-door handling of children in our Queensland detention centres," the Hinchinbrook MP said.
"The current Labor Government is enabling a notable portion of an entire generation of Queensland children to turn into criminals and wannabe gangsters.
"The problem has festered for generations in North Queensland and now it's a state-wide shame.
"I would like to now ask our Youth Justice Minister, whose community has been relegated to the bottom of the suburb safety list, what excuse she is giving her own constituents?"
Mr Dametto said the KAP would continue to push its community-backed youth crime solution of Relocation Sentencing.
"It is unfortunate that the State Labor Government continues to hold its line that 'boot camps don't work' as an excuse for dismissing this policy," he said.
"Relocation Sentencing is much more than a boot camp, it is a 6-12 month program that is designed to re-program youth offenders with the ultimate goal of reducing re-offending.
"The data clearly indicates the Government's current approach is failing Queenslanders and they are really running out of excuses to not trial this."
In 2020 more than half the robberies in Queensland were committed by kids.[1]
Juvenile crimes against individuals (including assault) and property (a category which includes home invasions, burglaries and car thefts) were up 27 per cent and 18 per cent respectively in 2020 compared with 2015 when Annastacia Palaszczuk came to power.
In the crimes against people category, juvenile offences were 47 per cent higher for assaults and 183 per cent higher for robberies in 2020 compared to 2015.
– ENDS –
[1] https://www.couriermail.com.au/news/opinion/dan-petrie-ignore-the-spin-here-are-the-crime-facts/news-story/44cbe9dd0ef1b4d710c7e8d4351d4d38