Dametto: Increased speed limits on overtaking lanes the key to safer travel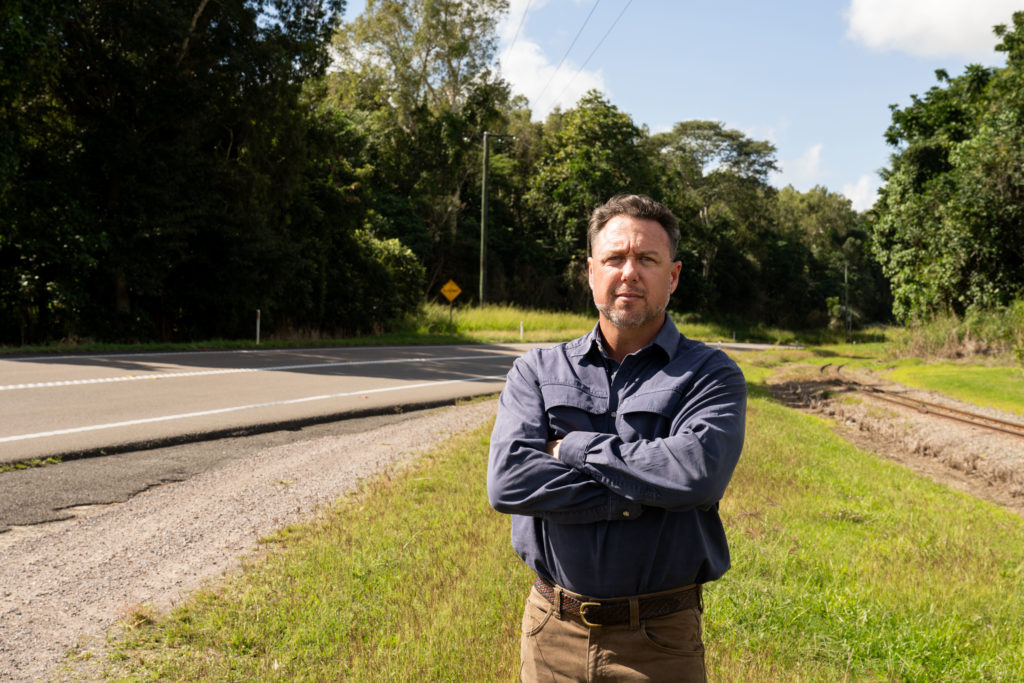 2 July 2023
Hinchinbrook MP and KAP Deputy Leader, Nick Dametto is calling on the Queensland State Government to take proactive measures to improve road safety and efficiency on the Bruce Highway by increasing the legal speed limit to 120 kilometres per hour on certain overtaking lanes.
The Bruce Highway is one of the longest highways in Australia, spanning 1,679 kilometres from Brisbane to Cairns. The highway plays a critical role for the transport of goods across the state and is the main thoroughfare of choice for commuters. The highway has a speed limit of 100 kilometres per hour aside from a short stretch at Sippy Downs where the limit was increased to 110 kilometres per hour in 2021.
The Hinchinbrook MP said that the key to improving safety along the Bruce Highway was to increase the speed limit to 120 kilometres per hour in the right-hand overtaking lane at certain locations.
"Statistics from 2013-14 show that more than 15,300 motor vehicles used the Bruce Highway per day, I can only imagine that number has well and truly increased in the last ten years," Mr Dametto said.
"As traffic increases, unfortunately so do the accidents.
"As a regular traveller I often witness the reckless and dangerous behaviour of other drivers and a lot of the time it seems people's risk-taking manoeuvres are borne out of frustration with the inability to safely overtake more regularly.
"If travellers were permitted to increase their speed up to 120 kilometres per hour in the right-hand overtaking lane, they would pass other motorists only travelling at 100 much sooner and in far less distance than, for example, a vehicle doing 100 kilometres per hour passing another vehicle travelling at 95 kilometres per hour.
"Frustrations can become particularly high this time of year when North Queensland is in peak tourism season and caravans and camper trailers line both sides of the highway. We love our tourists but the exasperation of coming across a long line of grey nomads is something that most people can relate to.
"A speed limit of 100 kilometres per hour does not align with the capabilities of modern vehicles. Modern cars have all the safety features and abilities necessary to safely withstand speeds greater than 100 kilometres per hour as can be seen in the Northern Territory where limits there are set at 130 kilometres per hour in places.
"Another good example is Europe, with freeway limits over there typically ranging around 120 to 130 kilometres per hour. The commentary I see from looking at Europe's model suggests that it is more accepted over there that some travellers will go faster than others and it removes the ego that we often see on Australian overtaking lanes.
"By raising the speed limit on overtaking lanes, we can ensure safer and more efficient travel, reducing the frequency of risky overtaking manoeuvres.
"This would not only benefit tourists but also local residents who rely on the Bruce Highway for their everyday commuting needs.
"It is crucial that the Queensland State Government proactively respond to the changing dynamics of our roads and social behaviours and embrace the advanced capacity of modern day vehicles.
"I will be writing to the Transport Minister asking for a trial of this approach along certain sections of the Bruce Highway with the hope that eventually it could be rolled out permanently."
-END-