Dametto forces major parties to fund hospital upgrades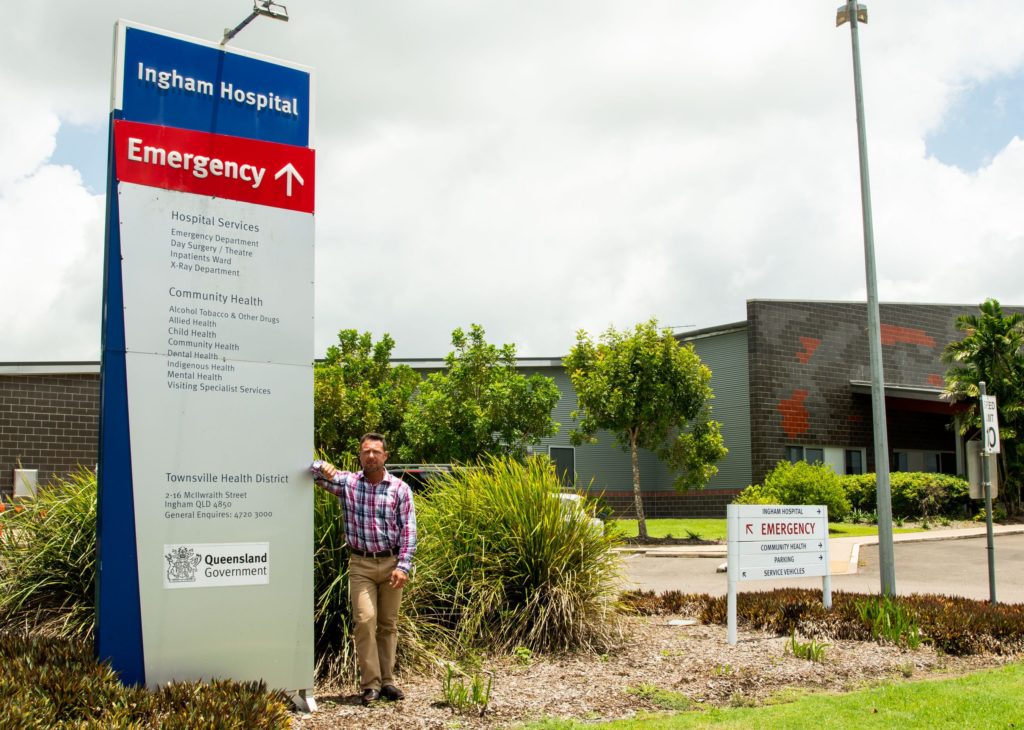 A RELENTLESS lobbying effort by Hinchinbrook MP Nick Dametto has forced the two major parties to commit funding to upgrades for Ingham Hospital as the State election rapidly approaches.
Mr Dametto said Labor's commitment of four kidney dialysis treatment spaces at Ingham Hospital and the LNP's announcement of $4.2 million for a CT scanner were "a good start", but "failed to take in the whole picture".
"It's disappointing it's taken the major parties an election to make these announcements, but nonetheless I think it's recognition of my fight for these life-changing services over the last three years," he said.
"The problem with both of these announcements is they don't include all three projects the hospital – and local residents – desperately need, that being a renal unit, CT scanner and emergency department upgrades.
"No matter which party forms government after the election, I'll be working hard to make sure all of those upgrades are delivered."
Townsville Hospital and Health Service's "COVID-19 Recovery – Proposed Infrastructure Program" estimates Ingham Hospital will need $5.2 million for renal services, $3.6 million for a CT scanner and $1.1 million for an upgraded emergency department, plus an additional 15 per cent contingency funding for each project to account for post-COVID market conditions.
THHS's Economic impact Assessment for construction of projects estimates an output of $16 million generated (gross value of goods and services transacted) and the creation of 49 direct and indirect jobs through flow-on activity.
The recent announcements by Labor and the LNP follow several meetings between Mr Dametto and Heath Minister Health Miles to advocate for funding for a renal unit, CT scanner and emergency department upgrades.