Dametto delivers donation to Audrey's Angels: Charity Bull Ride
15 December 2021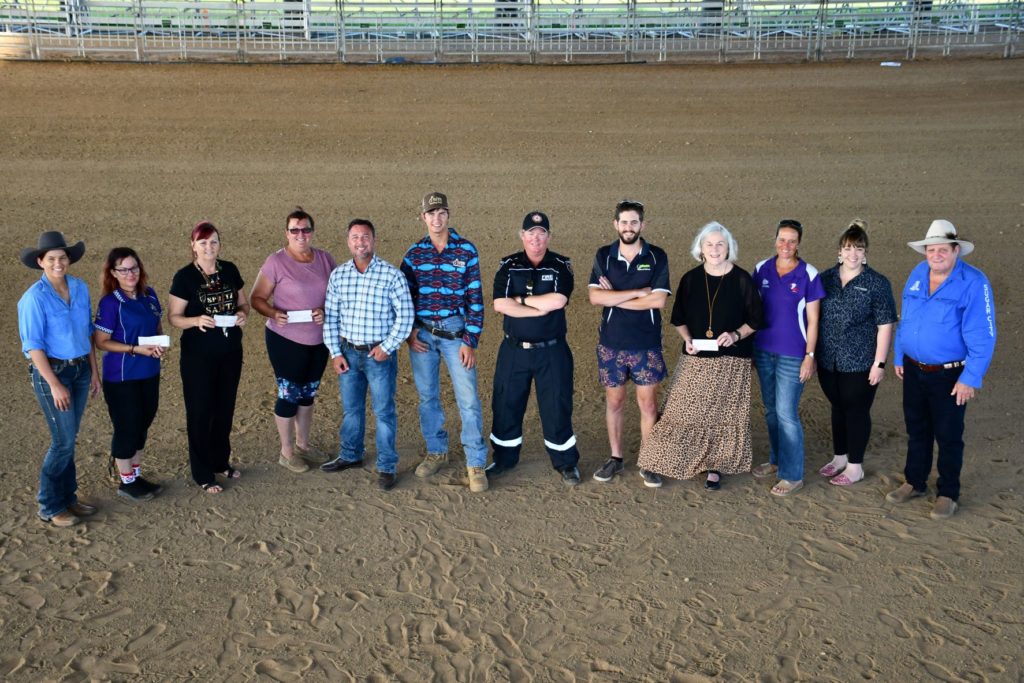 Katter's Australian Party Deputy Leader and Hinchinbrook MP Nick Dametto officially handed over his $1,500 donation to Audrey's Angels of Hope on Monday, following the Charity Bull Ride at Ingham's Sugar City Rodeo.
Three brave men and Mr Dametto put their bodies on the line for a good cause back on September 11th.
All up, $6,500 was donated to various charities as a result of the event.
The donations were split equally amongst the four riders and Ingham Sugar City Rodeo donated an additional $500 to Jonty's Collins-Furber for riding with the best time of 6.7 seconds.
Mr Dametto donated $1,500 to Audrey's Angels of Hope and rode in memory of Judy Reardon.
James Stevens, Auxiliary Captain Halifax, donated $1,500 dollars to Hinchinbrook Branch Queensland Blue Light.
Jonty Collins-Furber, Machinery Operator Morton's Earthmoving, donated $2,000 to Ingham Palliative Care and rode in honour of close family friend Will Murdoch.
Casey Costabeber, Therapy Assistant Optimise Health and Wellness, donated $1,500 to Ingham Riding for Disabled Association Inc.
Mr Dametto stated that this year's Charity Bull Ride was a massive success thanks to Hinchinbrook's generosity and support.
"In the spirit of Christmas this was the perfect time for the riders to hand over their cheques to their chosen local charities," he said.
"The Charity Bull Ride is all about a bit of friendly competition amongst Hinchinbrook locals that are willing to face the beasts for a good cause.
"I'd like to thank the Ingham Sugar City Rodeo Committee and Charity Bull Ride Organiser Monique Giliberto for expanding the Charity Bull Ride to include locals.
"For some this is a once in a lifetime opportunity that gets the adrenaline pumping and I encourage those who are a bit of a thrill-seeker to get involved with future Charity Bull Rides."
Mr Dametto praised the community for supporting this well-loved annual event and said he looks forward to taking on the raging bull at next year's Ingham Sugar City Rodeo.
—ENDS—